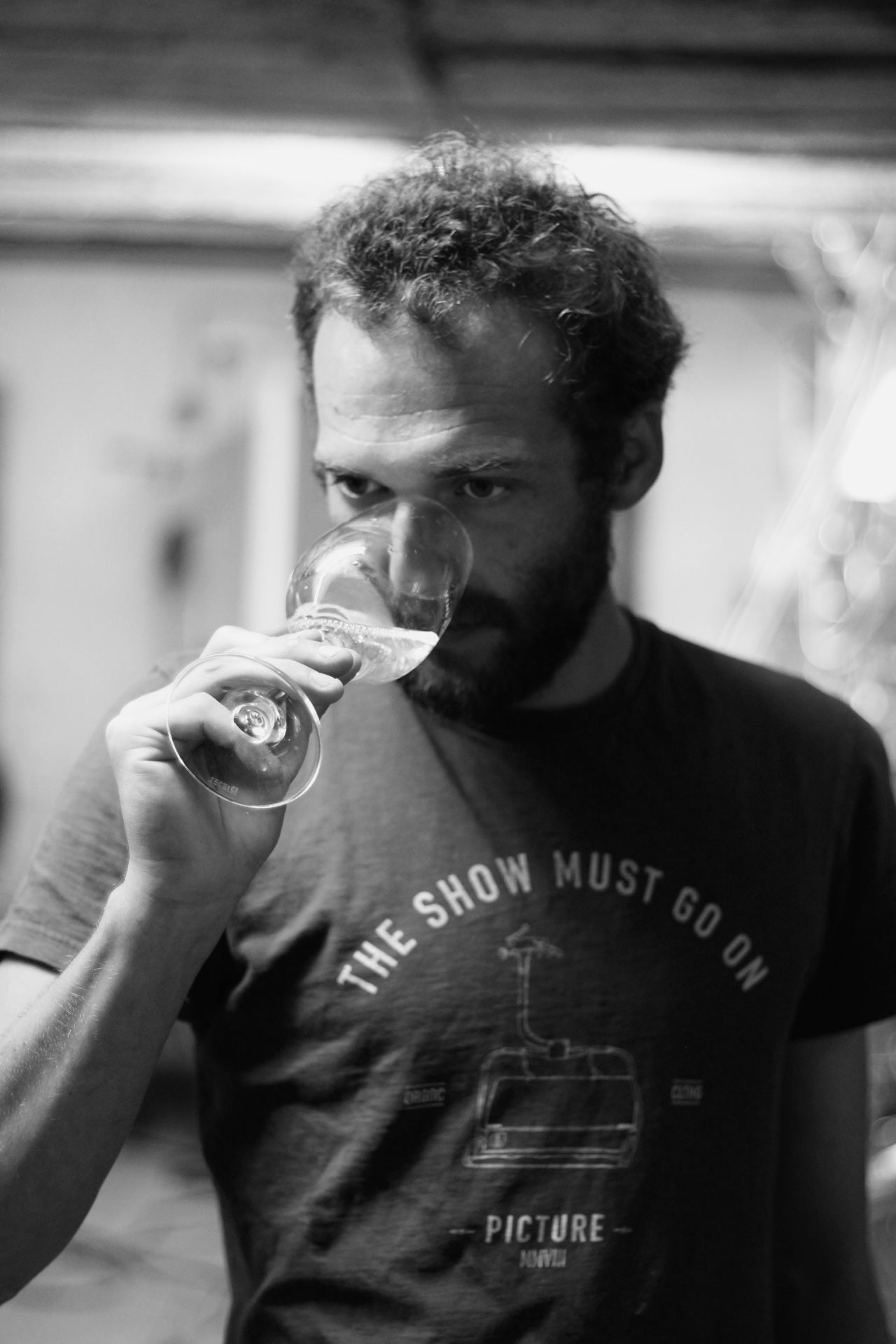 About Us
As a person who feels a deep connection to nature, I quickly realized that studying economics would not determine my path in life. During my harvest work in South Africa in March 2019, I made the decision to make my own wine. My travels have been rich in inspiring encounters and have allowed me to grow while taking me back to my roots. With a strong network of supporters behind me, I have taken responsibility for the vines that my grandparents planted by hand almost 50 years ago. This gave me the fantastic opportunity to start a young winery with old vines. The first vintage under the name "Roots" was born and we leased additional vineyards in the winter of 2019/20.

The vines we cultivate belong to the wine-growing region around Remerschen. Although we don't have our own winery, I was given the chance to start my production in Niederdonven.
Discover wines that capture the essence of nature. Every sip tells a story of respect, devotion and the fascination for the endless diversity of nature. At the same time, every sip is a tribute to our family tradition and to our friends and helpers who provide us with great support.
Thanks to my strong support team
Bob Molling
Winemaker with passion
a strong team
Thanks so much!
Family friends
A group of enthusiastic, generous and committed people. Not every one of them can be seen in the picture - the team changes daily, depending on each individual's commitments. Who they are? Our friends, family friends, friends of friends who in turn became our friends.

I can never thank any of them enough for their great dedication.

Meet us in person! During a wine tasting at Wengert you will get to know our team and our wines.


Wine events